Door Hanger Printing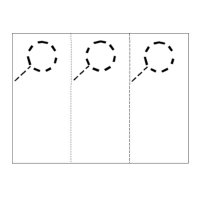 From small businesses to large, adding a door hanger aspect to your marketing campaign can only help. Door hanger printing is easy and affordable to do yourself. You don't have to go out and buy a special printer; use the one you already have in your home or office.
When you print your own door hanger campaigns and messages you'll have full control over every aspect of it. From concept to design to what zip codes you want to reach, even to which houses you want to target (houses with un-mowed lawns, or in need of painting or roof work); it's all under your control.
There are a variety of blank door hanger formats to meet your needs, even some with detachable tags, detachable business cards, and detachable postcards. Each can be used in creative and engaging ways.