ROANOKE, Va November 2023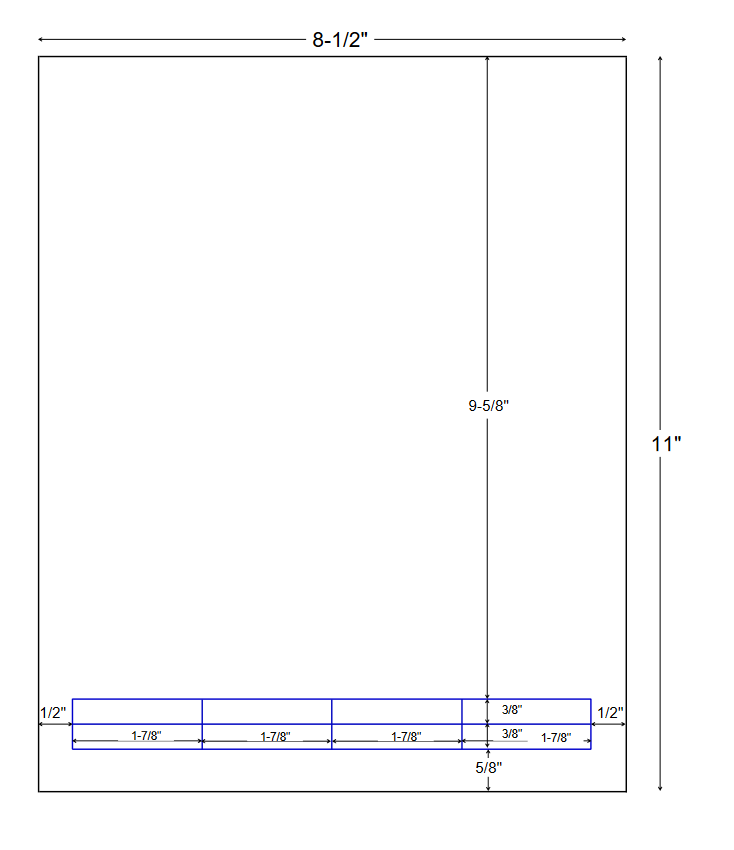 Burris Computer Forms® announces new additions to their product offerings for lab specimen labels. The first addition is an 8.5×11″ sheet with 8 thin labels compatible with LabCorp. When ordering tests, clinics, doctors, and other testing organizations can include patient information and testing requests on the same page as their specimen labels.
With 8-up specimen label forms, Burris provides sample collection offices with a simple, all-in-one order form they can print themselves.
Another new product offering is a 4×6″ sheet with 10 1.5×1″ labels. The 10-up specimen label forms offer high-quality, long-lasting adhesive on a small sheet. Additionally, both specimen label forms can be used by doctors' offices, health departments, and other professional, high-volume medical labs such as Quest Diagnostics and LabCorp.
About the Specimen Label Forms
The first form has eight 1.875 x 0.375″ labels on the bottom. They fit on standard 8.5mL specimen containers.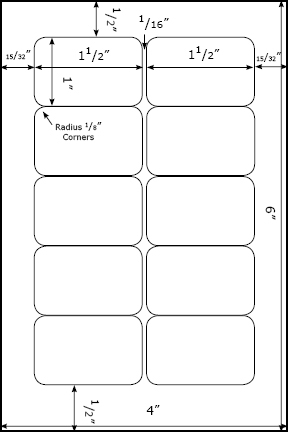 The top portion has space to include order requisition details sent with the samples. Each sheet measures 8.5 x 11″ and prints as normal printing paper, in an inkjet or laser printer.
The second form has 10 1.5 x 1″ labels arranged in two columns on a 4 x 6″ sheet. These labels can fit testing details and stick to plastic, glass, and other specimen containers and surfaces. They resist smudging ink and stick securely.
To request samples, please email burris@pcforms.com.
Burris' product page contains more information about our forms, labels and pricing.
Who is this for?
The 8.5 x 11″ Specimen Label forms are meant for labs who need small sample labels and a test detail sheet. Doctor's offices, hospitals, clinics, researchers, and health departments in general can use both of our new label forms in their day-to-day practice, tagging specimens with all necessary information.
Printing Specifications
The specimen label forms print with laser or inkjet printers (not thermal printers). Setting the printer to "label" or "thick" may provide best results.
Here's what Burris Computer Forms' President Jerry Guzi said about the new product release.
"In response to customer requests to help expedite specimen labeling process, we are providing these Lab Label Sheet Forms – the first to provide the option of quickly printing up to 8 specimen labels on an 8.5 x 11″ sheet, the second up to 10 specimen labels on a 4 x 6″ sheet, both using a standard laser or inkjet printer."
Similar Products
Burris also sells Specimen Label Forms of other label dimensions in both 8-UP and 4-UP versions. Both are 8.5″ x 11″ sheets and print using laser or inkjet printers. Those labels are 2″ x 1″ each.
In a review for the 4-UP label sheets, a customer who rated them 5 stars said,
"In our current market our specimen labels have been hard to find, it has been wonderful ordering and using Burris for these label sheets. It has been a saving grace for our lab."

– Lisa M. October 13, 2022
About Burris Computer Forms
Burris Computer Forms® sells a broad selection of print-your-own products and forms, giving organizations the option to print in-house. Founded in 1992 in Roanoke, Virginia, Burris has been reliably serving businesses, non-profits, governments, labs, and educational institutions throughout the US and Canada for over 30 years. They have an A+ rating from the Better Business Bureau.
For more information on the Company and its products and services, visit their website https://www.pcforms.com, or call 1-800-982-FORM(3676).
Burris Computer Forms® is unaffiliated with LabCorp (Laboratory Corporation of America®) and Quest Diagnostics but enjoys serving both and their customers.
Burris Computer Forms is a registered trademark of Jerry Guzi & Company, a Virginia Corporation.