This is the first installment in a monthly (or as often as we get qualifying questions) series on the questions that we hear most often. Of course we have a generic FAQ section but we also want to bring the most frequent questions to the forefront and answer them more openly for those who may have wondered but not asked.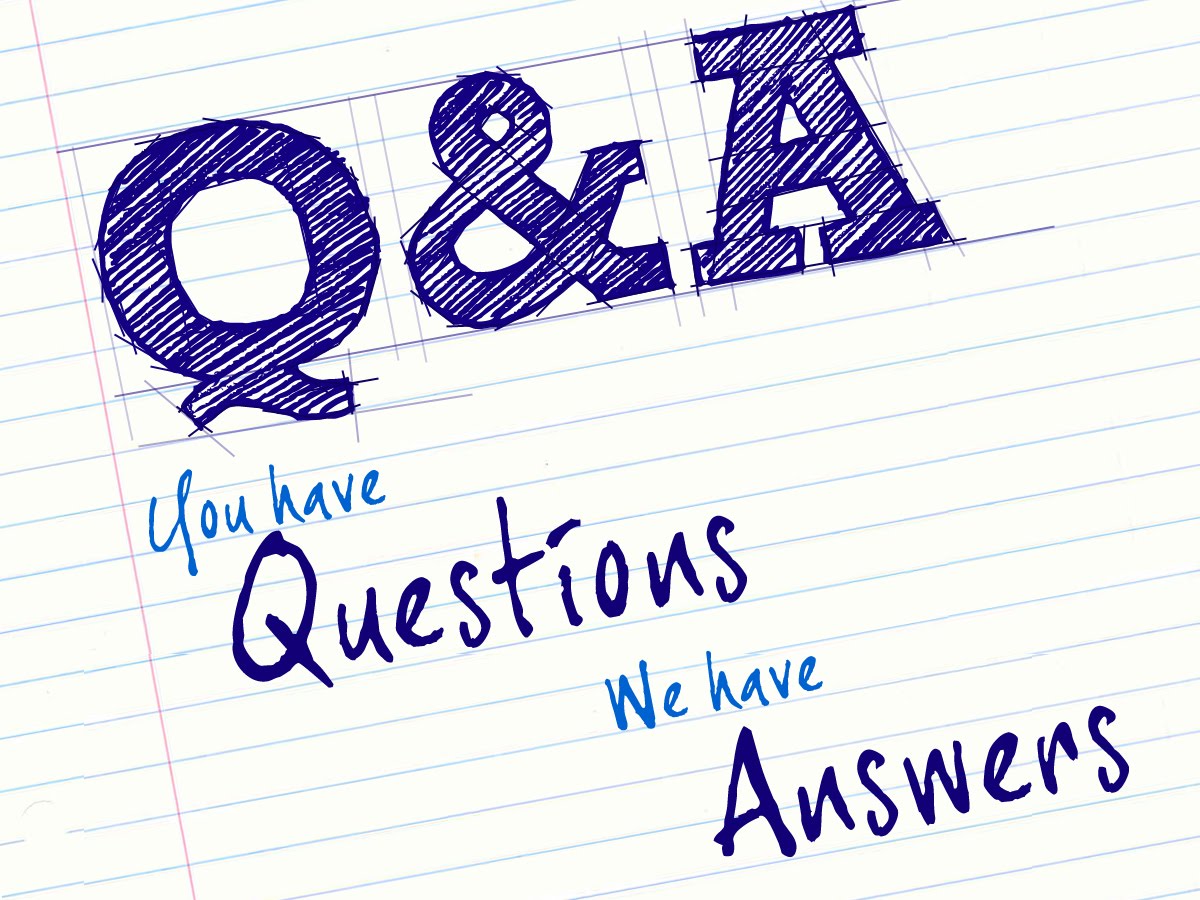 Q. We recently had a chat with a new Peel Out!® Shipping Label customer who needs to print on the back of their label sheet.
A. You are able to print on the back of all of our labels. If there are any questions about printing feel free to request free samples and test it out for yourself!
Q. What does GSM stand for?
(Great question, because I worked here at least six months before I knew the answer!)
A. GSM stands for grams per square meter, the metric measure of paper weight. View our Paper Weight Comparison Chart to compare equivalent weights for different grades of paper.
Q. What are the post office's requirements for mailing postcards?
A. In order to qualify for postcard rate postage, the United States Postal Service requires small postcards (4 1/4″ x 6″ or less) to be made from paper that has a 7pt thickness or greater. All of the Burris Four-of-a-Kind Postcards? meet this requirement.
Large postcards (greater than 4 1/4″ x 6″) are required to be made from paper that has a 9pt thickness or greater. All of the Burris Print On Demand Jumbo Postcards?meet this requirement. The Jumbo Postcards must be mailed at first-class postage rate.
Q. What is your return policy?
A. Burris Computer Forms pledges to create, provide and deliver high quality, beneficial products in a timely fashion with excellent service. Forms that are incorrect, defective or printed incorrectly by us are returnable at any time, for exchange or refund.  We strive to make YOU happy. Our policies are flexible to provide the best service. We value any feedback you may have on any of our products be it positive or negative.
Forms marked with the year (W2's, 1099's) are returnable until the end of the year, but not thereafter, unless it is our error.
Q. What percent of your paper is recycled content?
A. Our products range from 10% to 100% post-consumer recycled content. Different papers have different milling procedures and it is sometimes difficult to get the desired brightness and smoothness using recycled content. We are working with our mills to find the most environmentally friendly papers to use for our products.
Q. How much can I expect to pay for shipping?
A. When looking at your shopping cart you can put your zip code in the shipping tool below and click ?Get Your Shipping Rate? to view the exact cost and options for shipping your shopping carts contents.
Q. How do I get a Net Terms Account?
A. Net terms are granted in 14 or 30 days of billing and are for customers who prefer to use checks rather than paying with a credit card. Please request a credit application through our Customer Service Department by calling 1-800-982-3676 (3676)
If you have additional questions or any follow ups feel free to comment here or shoot me an email and I'll get back to you immediately and perhaps feature your question in our next installment (: