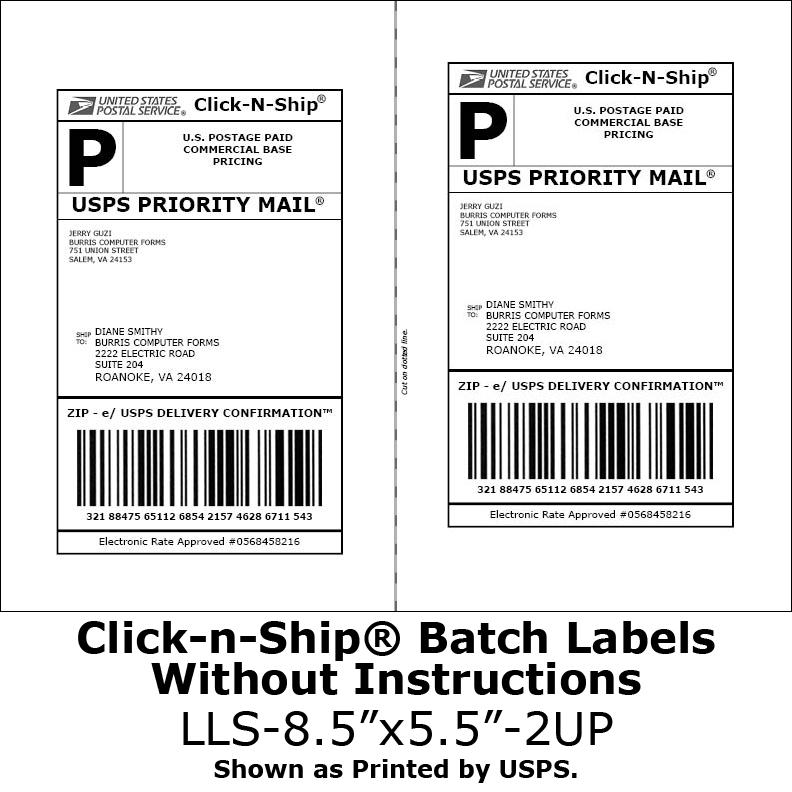 My packages keep getting rejected because of the tape over the barcode.  There has to be a better way!
You are not alone!  Many online sellers and traders across the internet are having this problem when trying to print a USPS shipping label.  Some just leave the barcode uncovered and hope it doesn't get scratched.  Some buy plastic sleeves to slip the label in and then tape the sleeve to the box.  Some even spend hours trying to get that darn tape flat!  The USPS has advised shippers to avoid taping over the barcode.  Their scanners are not able to read it.
Another alternative is to use shipping label sheets.  Shipping label sheets offer a combination packing slip/invoice and shipping label on one sheet.  Many can print the order or auction details and the shipper's address in one pass.  Peel Out!® Shipping Label Sheets allow you to print the postage directly on the label, then peel the label off and stick it on your box!  This not only saves you valuable time, but your patience and sanity, too!
Save time, labor, and money
No taping required
Print and affix labels quickly
View options of compatible USPS shipping labels
Request free samples of shipping label sheets to test in your printer.