Label Sheets LS-B has been added to your Cart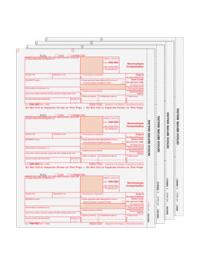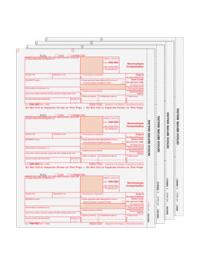 Click Images to Enlarge
Quantity
Number of 1099's
Lot Price
25
$26.40
50
$41.80
100
$60.50
200
$88.00
300
$117.70
500
$195.80
>500
Call us at
1-800-982-3676
or Email Us For Price
Qty is number of sets

Our 1099NEC Tax Form sets come in 4 parts:

1 1099-NEC Federal Copy A
1 1099-NEC Receipient Copy B
1 1099-NEC Payer Copy C &
1 1099-NEC Payer State Copy 1

If your software prints data only, these preprinted sets are what you need. Each 8-1/2" x 11" form is perforated in accordance with IRS regulations, and includes all forms required for filing with federal and state authorities. Three FREE 1096 transmittal forms are included with your order.
Order the quantity equal to the number of recipients for which you file. Also, order enough to allow for misfeeds, errors, etc.
Remember: These forms are for the current tax year only! We do not offer tax forms for previous tax years.
There are no templates available for this product
Any tax forms ordered today will ship on Tuesday December 12, 2023 if Ground shipping is chosen
They will ship on Monday December 11, 2023 if Express shipping is chosen