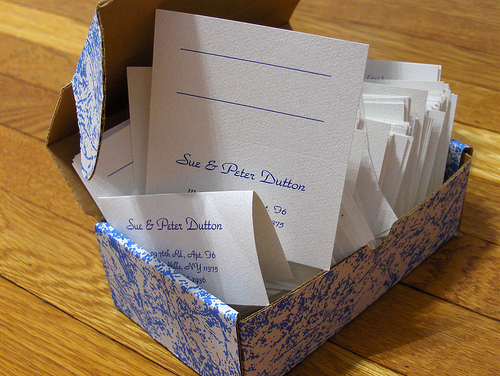 Download a free place card template for Microsoft ® Word.
Insert graphic (by clicking Insert, Clip Art or Picture) or text, as desired in the bottom panels (front cover of the notecards.)
Print the document.(Test print on plain paper first.)
Traditionally, place cards show where guests are to be seated by displaying names at a particular seat.  However, it is becoming increasingly more popular to print table numbers on place cards in order to direct guests to the table they are assigned to be seated at parties, weddings, banquets, or other special occasions.  Often, place cards are designed to add to the table d®cor.  Sometimes, they match the menu cards and table cards.
How do you use place cards?