4 x 2" Thermal Transfer Label Roll has been added to your Cart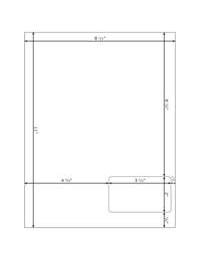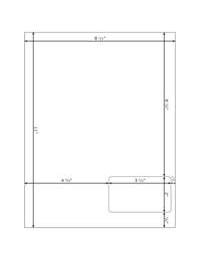 Click Images to Enlarge
Quantity
Number of sheets
Lot Price
250
$40.33
500
$79.32
750
$108.87
1500
$141.15
3000
$258.09
4500
$382.64
6000
$504.18
7500
$622.73
10500
$861.32
15000
$1,222.05
21000
$1,693.86
30000
$2,209.80
51000
$3,496.05
>51000
Call us at
1-800-982-3676
or Email Us For Price
You can use our templates to create custom mailing labels. These sheets come in 8.5" x 11" with a label integrated into the form. The label can be used as a mailing address label, while you can print a packing list on the remainder of the sheet. Our print-on-demand forms allow you to print a few or thousands at a time.
Peel Out!® Shipping Label Sheets LS-3.5BR help with:
 Creating a custom shipping label
 Expediting fulfillment
 Keeping together packing lists and shipping labels
Size of Sheet: 8 1/2" X 11"

Number of Labels: 1

Label 1 Size: 3 1/2" X 2"

Distance From Left Edge: 4 1/4"
Distance From Top Edge: 8 3/8"

No Perforations
Average rating based on
2
review(s)
I've used these label sheets for years. They work great and Burris provides good service.
Repeat customer here. Completely satisfied